Spanish
Math Stations / Centers
Free to Download and Use.
Right click the picture or link and choose "Save Target As..." to download.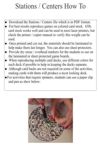 Stations / Centers Tips and How To
A quick list of how to use these stations / centers downloads after you download them along with a few tips and tricks. Just a short guide to get you started if you are new to creating stations / centers.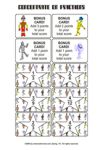 Concentracion en los Numeros
Skill: Place Value, Expanded Form, Word Form, Standard Form
Spanish version of Numeration Concentration. A matching / memory game where players will have to match cards with numbers in standard form, expanded form or word form. For 1 or more players.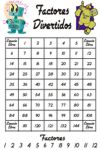 Factores Divertidos
Skill: Multiplication Facts
Spanish version of Fun Factor. Move one token to a new factor and use the resulting product to cover a spot on the game board. First player to get 4 squares in a row wins. For 2 or more players.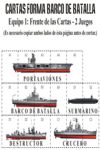 Forma Barco de Batalla
Skill: Geometry Vocabulary
Spanish version of Ship Shape Battle. The classic Battleship game with a geometric twist. To get a "hit" players have to answer a geometry question correctly. For 2 or more players.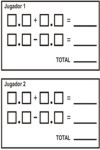 Lanzando Digitos
Skill: Adding and Subtracting Decimals
Spanish version of Digit Drop. Players fill in the equations on their card to get the highest answers. For 2 players.